One size definitely does not fit all!
Learn which of your measurements you need to know and how to take them. With Sarah's expert help, you'll fill in your own personal (and confidential) body-measurement chart.
You'll also get an eye-opening look at the fashion industry's "standard" sizes—categories few of us actually "fit" into—and an explanation of why it's almost impossible to get a perfect fit from ready-to-wear clothing or garments made directly from purchased patterns.
After completing this class, you will have a better understanding of where size information comes from and how to interpret it. You'll know how to confidently select the best pattern size for your body and determine which areas might need to be adapted. You'll also have taken the first steps toward designing your own garment from scratch!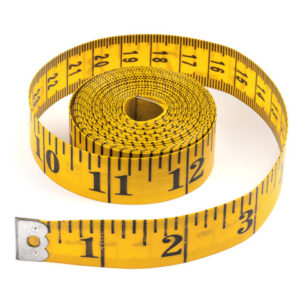 Student Supplies:
flexible tape measure pencil and eraser
Homework:
Wear a close-fitting shirt (better yet—a camisole or tank top), "soft" pants if you have them (leggings, yoga pants, close-fitting sweatpants, etc), and please wear your "good" bra. Bring a positive attitude and a sense of humor!