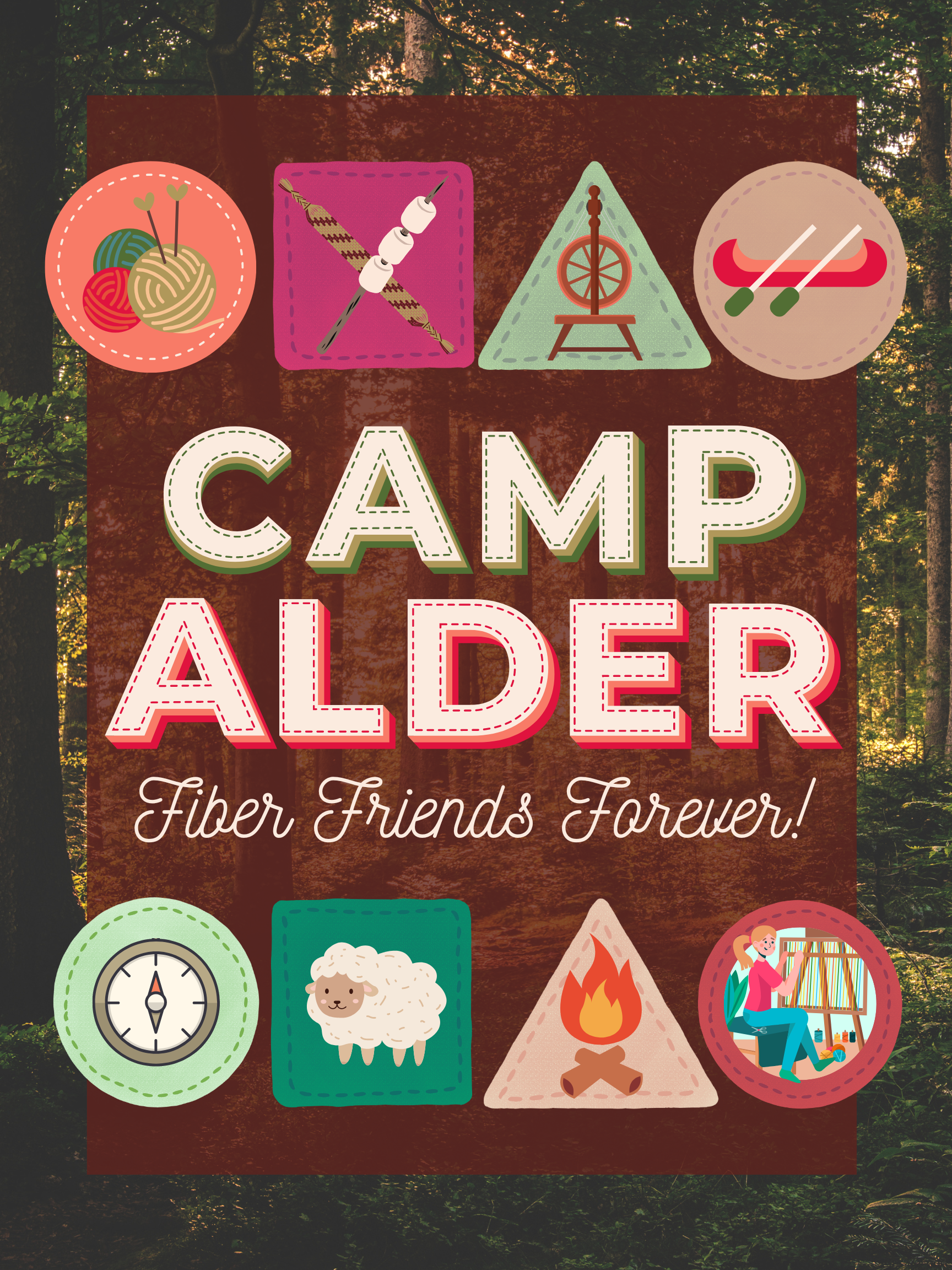 Welcome back to Red Alder's Fiber-In for Charity!
Bring your spinning wheel, knitting, small loom, embroidery–any portable project–and gather with your fellow retreaters in the spacious, climate-controlled elegance of the Hotel Murano's ballroom. Will there be drinks? Will there be snacks? Will there be door prizes? Heck yeah.
But wait...there's more.
This year's Fiber-In theme is...Camp Alder.
Tell ghost stories around the campfire (simulated fires will be available), bring smores and bug spray (no mosquitoes will be available however).
But wait...there's more.
You'll also have the opportunity to bid, bid, bid on the drool-worthy items offered in our silent auction.
Tickets will be available at the Registration Desk and at the door.  The ticket will get you entered into the door prize raffles.  A donation request will be asked for a ticket, recommended is $10 but any amount will do.  All proceeds from this event–both ticket donations and winning auction bids–will go to charity.
See you in the Venice Ballroom from 7pm to 9pm.
Current roster: