Hanry and Roy Clemes
Sunday AM
In 2011, Henry and Roy Clemes designed a new tool that became the wildly popular Blending Board. In this class, you will learn basic techniques and use of a blending board from one of its designers. The class will not only demonstrate the versatility of the blending board - blending fibers of various types, lengths, and colors - but also the strength of the blending board - quickly preparing fiber in rolags for woolen spinning. All carding and blending will be done on Clemes & Clemes Blending Boards with each student using their own boards.
Material Fee:
$30 covers all fiber carded in class and use of blending board.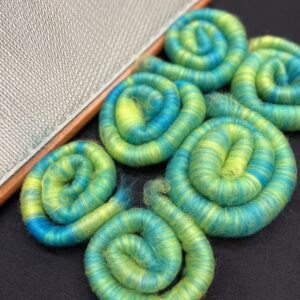 Student Supplies: None
All materials, boards, and tools will be provided by the instructors.