Hanry and Roy Clemes
Friday All Day
Have you ever wondered how the fiber from a mixed breed sheep compares with the fiber from the individual breeds? In this class, we delve into just that. We will card and blend fleece to create batts with the same mix of fibers as the mixed breed. While the results obviously will not be the same as the mixed breed fleece, the exercise will help students to better understand what to look for when choosing mixed breed fleeces. Students will gain a better understanding of the challenges a breeder faces and what results a breeder is hoping for when cross breeding, as well as a better sense of why to blend or not to blend certain fleeces together. All carding and blending will be done on our Elite Series Drum Carders with each student using their own electric carder.
Skill level:
Some drum carding experience is preferred; having taken our Exploring the Drum Carder class is recommended.
Material Fee:
$50 covers all fiber carded in class and use of electric drum carders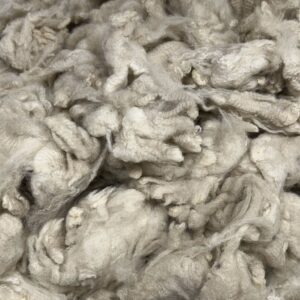 Student Supplies: None
All materials, carders, and tools will be provided by the instructors.