Michele Lee Bernstein
Friday PM
So you've mastered two-color brioche rib. What next? How about a little snack of a brioche project to learn brioche increases and decreases? The brioche is knit flat, with an option to learn about syncopated brioche later in class. We'll also learn more about reading your brioche knitting, reading charts, and fixing mistakes.
Skill level:
Knit/purl, cast on/bind off, know how to work 2 color brioche rib (round or flat). This is not a beginning brioche class.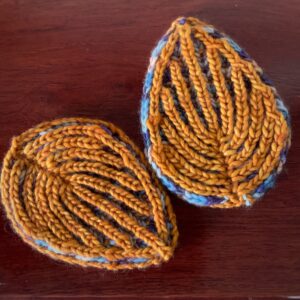 Student Supplies:
One light colored and one dark colored worsted weight yarn, 20 yards each (example: Malabrigo Worsted or Rios), 16 or 24" US 6 circular needle, 2 stitch markers. A row counter is helpful, too.