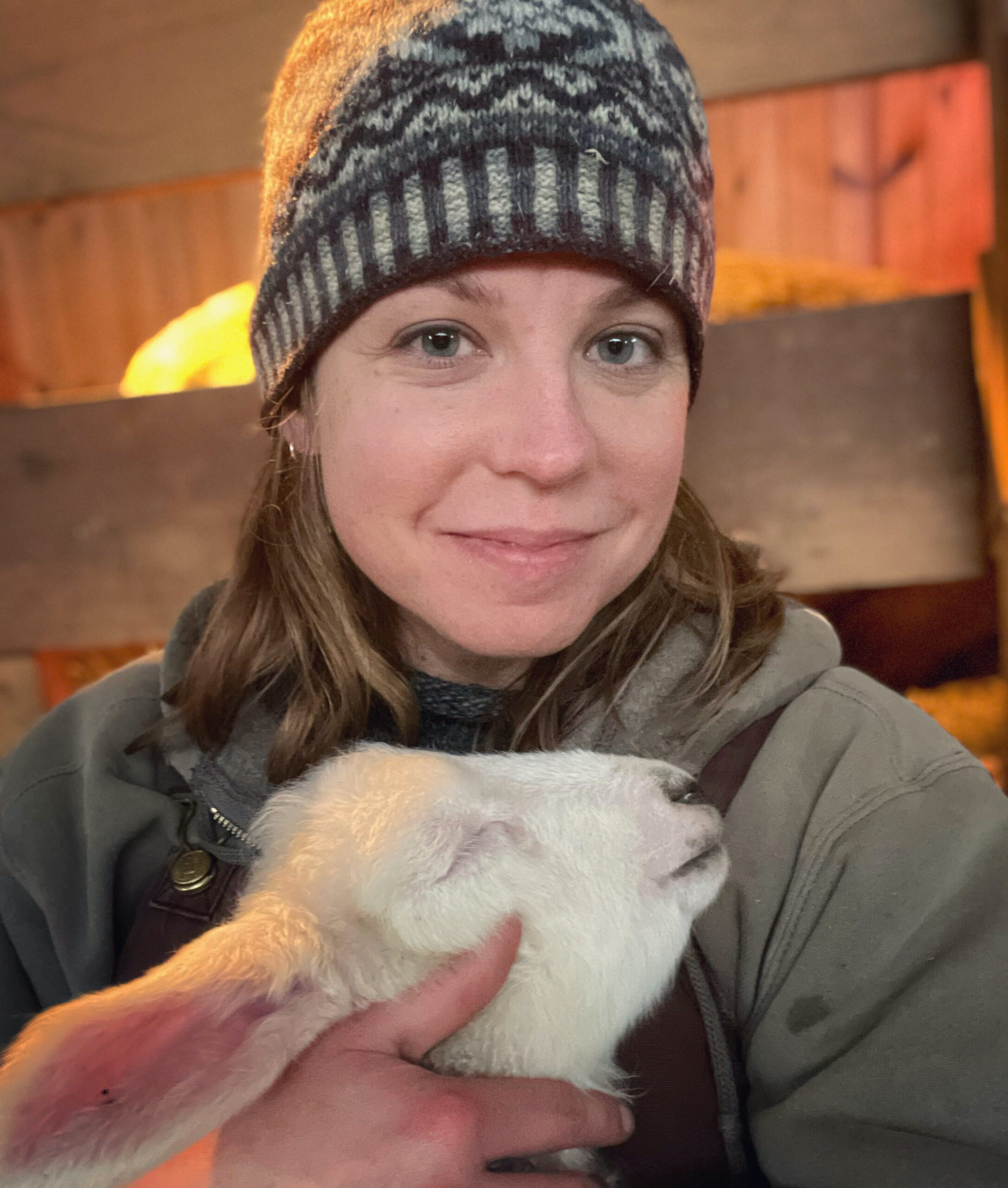 Saturday
We are honored and delighted to welcome shepherd and spinning instructor Kate Larson as keynote speaker at the Saturday night banquet.  The banquet will be a sit down dinner, and tickets for the banquet including the talk can be bought at the time of registration for $69.
A Skein In the Hand: Lambs, Landscape, and the Art of Repair
Dedicated shepherd Kate Larson and her flock of Border Leicester sheep are working to revitalize a small piece of the Midwestern landscape, creating habitat and repairing the soil, while growing lustrous wool and bouncing lambs. She shares her deep-rooted passion for helping others connect to art and landscape through her spinning workshops and writing, as well as her role as editor of Spin Off magazine. Join Kate for a peek into the sheep barn to meet some of her woolly workmates. She will also highlight four other fiber folks working to make the world a better place and put yarns and fibers into our hands. Come hear their hopeful stories and see and touch some beautiful fibers!
Details:
The banquet will be held in the Venice Ballroom.  Doors will open at 6:30pm.
Menu:
Dinner entrees include salad, roasted red potatoes, fresh seasonal vegetables, variety of breads, freshly brewed regular and decaffeinated coffee and assorted herbal teas, and a cash bar.
Choice of three entrées:
Fish, Chicken (Gluten Free), or Vegetarian (Vegan and Dairy Free)