Transitions in Textured Double-knitting
Alasdair Post-Quinn
Friday PM
Combining elements of my Double-knitting Texture and Marling with Double-knitting workshops, this new workshop adds a number of new concepts and focuses on transitions between various color and texture combinations in double-knitting. Despite the large number of techniques, this is still a workshop you can do with only intro-level double-knitting knowledge, although a run through the Texture workshop will help. As with most of my other workshops, you'll also learn a really clean double-knit selvedge and a bind-off that mirrors the cast-on.
Skill Level:
You should be comfortable with modern (two colors at once) double-knitting from recent experience.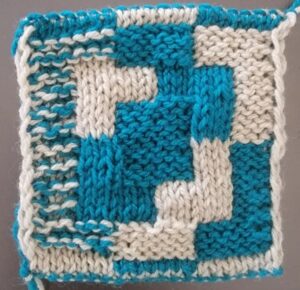 Student Supplies:
2 distinct solid colors (1 light, 1 darker) of plain yarn in the DK to worsted weight range and a pair of straight or circular needles in the proper size.