Get smarter by visualizing your finished project before you even begin!
Whether you're a maker following a pattern, or a designer writing a pattern, a super handy tool that you definitely need in your crafty toolbox is a SCHEMATIC.
What IS a schematic, exactly? Quite simply, a schematic is a 2-dimensional visual representation of the piece(s) that are described within the pattern's instructions.
What can a schematic do for you? Oh, oodles of things. What size should I make? The schematic will help you decide! I'm making a shawl, but where does this little wrinkled blob on my hook/needles fit into the big picture? The schematic knows.
In this class, Sarah breaks down the mystery of schematics piece by piece, holds your hand as you draw a schematic from a written pattern (provided), and challenges you to use your schematic as a tool for project planning and for making alterations.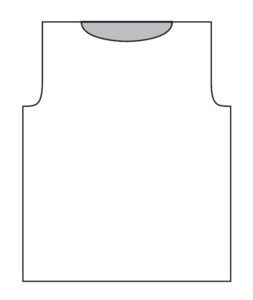 Student Supplies:
Pencil and eraser Calculator Ruler or other straight edge (not a tape measure)
Homework:
Bring one or two knitting or crochet patterns that include schematics so we have some real-world examples to look at.