Let's kick off preparations for 2020! We will have sew-on patches to commemorate Red Alder's first year, and we invite you to help design it! These patches will be distributed to all attendees (including teachers and vendors.) We would love for everyone to try their hand at this! Please submit your design by February 1, 2019 to [email protected]
Details:
Patches will be approximately 3″ in diameter (if circles) or 4″x3″ (if rectangular)
Shape can be circle, oval, square, or rectangle
All lettering should be at least 1/4″ tall
Includes 3 to 6 colors
Must include "Red Alder" and "2020"
Artwork should be submitted as a .pdf file
If you submit the winning design, you will receive a $40 gift voucher to be used in the Red Alder Vendor Hall during the 2020 retreat and bragging rights and our many thanks.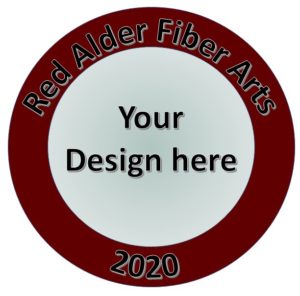 [Sample Only]